Free Consultation
(* indicates a required field)
Wellens & Jablon, LLC
540 B & A Blvd., Suite #2
Severna Park, Maryland 21146
Tel: 410.647.1493
Fax: 410.647.1496
General Inquiries: mail@wellenslaw.com
| | |
| --- | --- |
| About our Law Firm :: | Call 410-647-1493 |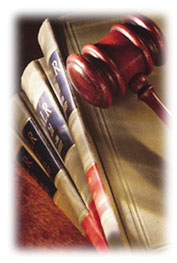 Wellens & Jablon, LLC is located in the heart of Olde Severna Park. Our firm offers hands-on professional attention while maintaining an energized and contemporary work environment to manage all size legal matters.

One of the great strengths of this law firm is the diverse talent of the attorneys. Our firm offers a distinctive blend of experienced litigators, bright legal minds, compassionate counsel, superb case managers, and innovative thinkers.

Our firm commitments are clear:
High Caliber Representation
Responsive Communication
Sensitive and Compassionate Assistance
Unyielding Integrity
Choosing an attorney is an important personal decision. We hope our website helps you make a decision that is right for you or your organization.


LEGAL DISCLAIMER



The materials on this web site are provided for informational purposes only. They do not constitute legal advice. There is no implicit guarantee that this information is correct, complete or current. The web site is not intended to create an attorney-client relationship between you and Wellens Law Firm. If you communicate with us through this web site in connection with a matter for which we do not currently represent you, your communication may not be treated as privileged or confidential. Please be advised that internet e-mail is not secure and you should avoid sending sensitive and confidential messages via e-mail.