| | |
| --- | --- |
| Bankruptcy :: | Call 410-647-1493 |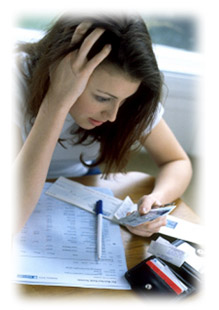 We recognize that, through unforeseen circumstances, individuals and small business can encounter financial difficulties. Business reversal, illness, loss of employment and ease of credit have combined to produce record levels of bankruptcies. We can help you confront these problems, develop a plan, and reach the best possible solution. The process of bankruptcy allows individuals and small businesses to get a fresh start financially.

Types of Bankruptcies
Chapter 7 – A consumer or business asks the bankruptcy court to discharge the debts owed. Certain debts cannot be discharged. In exchange for the discharge of debts, the business assets or the consumer's nonexempt property is sold and the proceeds are used to pay creditors.

Reorganization Bankruptcy – File a plan with the bankruptcy court proposing how you will repay your creditors. Some debts must be repaid in full, others you pay a percentage and some are not paid at all.
Chapter 13 – for consumers with secured debts under $807,750 and unsecured debts under $269,250.
Chapter 12 – for family farms
Chapter 11 – a complex process for businesses and consumers with debts in excess of Chapter 13 debt limits.